FRONTIERS BEYOND BLOG
Sri Lanka, often referred to as the "Pearl of the Indian Ocean," is a tropical paradise that offers a captivating blend of rich history, stunning landscapes, and vibrant culture. From bustling cities to serene beaches and ancient ruins, this island nation has something for every traveler's palate.  With Frontier Beyond you can embark on a journey as we explore some of the most enchanting destinations that Sri Lanka has to offer.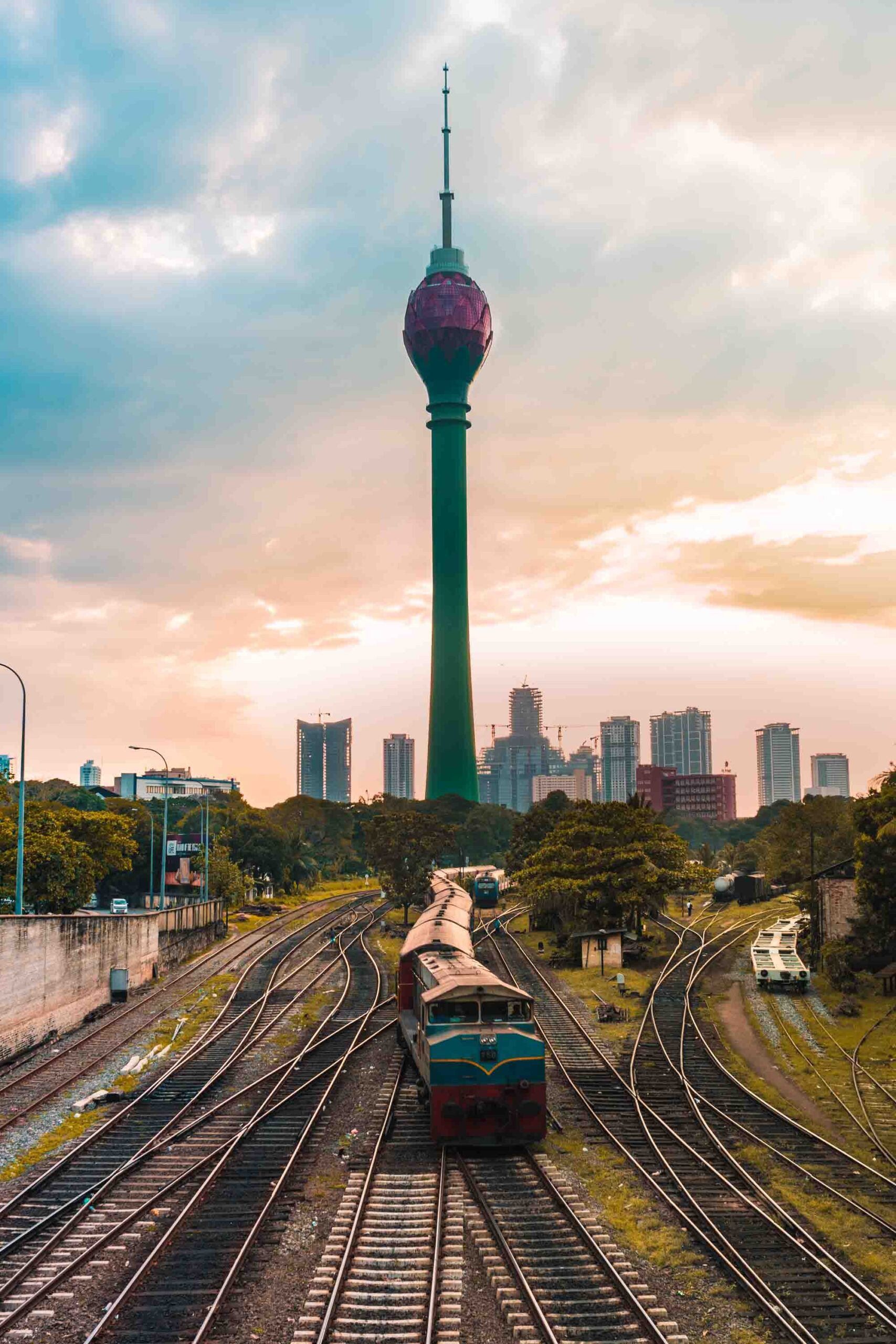 Colombo: A Vibrant Tapestry of Modernity and Tradition, the bustling capital of Sri Lanka, is a city that seamlessly blends the old and the new. From the colonial-era architecture in the Fort district to the vibrant street markets of Pettah, there's a palpable energy in the air. Don't miss the chance to stroll along Galle Face Green, a waterfront promenade offering some serene sunset views. Dive into the local cuisine at Galle Face Hotel or indulge in shopping at Arcade Independence Square. We can exactly guide the food enthusiast in you or the shopaholic that just needs that extra push.
Kandy: A Cultural Gem Amidst the Hills, is nestled amidst lush hills.  Kandy is the cultural heart of Sri Lanka. The Sacred Tooth Relic Temple is a major attraction, housing a revered relic of Buddha helping you explore the Budhhist trail of the country. The picturesque Kandy Lake adds to the city's charm. You can check the Royal Botanical Gardens and catch a cultural show at the Kandyan Art Association. And, of course, we at Frontiers Beyond highly recommend a visit to the Peradeniya Railway Station, renowned for its architecture.
Yala National Park-A Wilderness Safari Adventure: For wildlife enthusiasts, Yala National Park offers an unforgettable safari experience. The park is home to a diverse range of animals, including leopards, elephants, and numerous bird species. Embark on a safari to witness these majestic creatures in their natural habitat. The thrill of spotting elusive leopards amidst the rugged landscapes is a highlight of any trip to Sri Lanka. But when to go? What time to choose to increase your chances of wildlife spotting? Well! Our experts at Frontiers Beyond will plan it perfectly for you.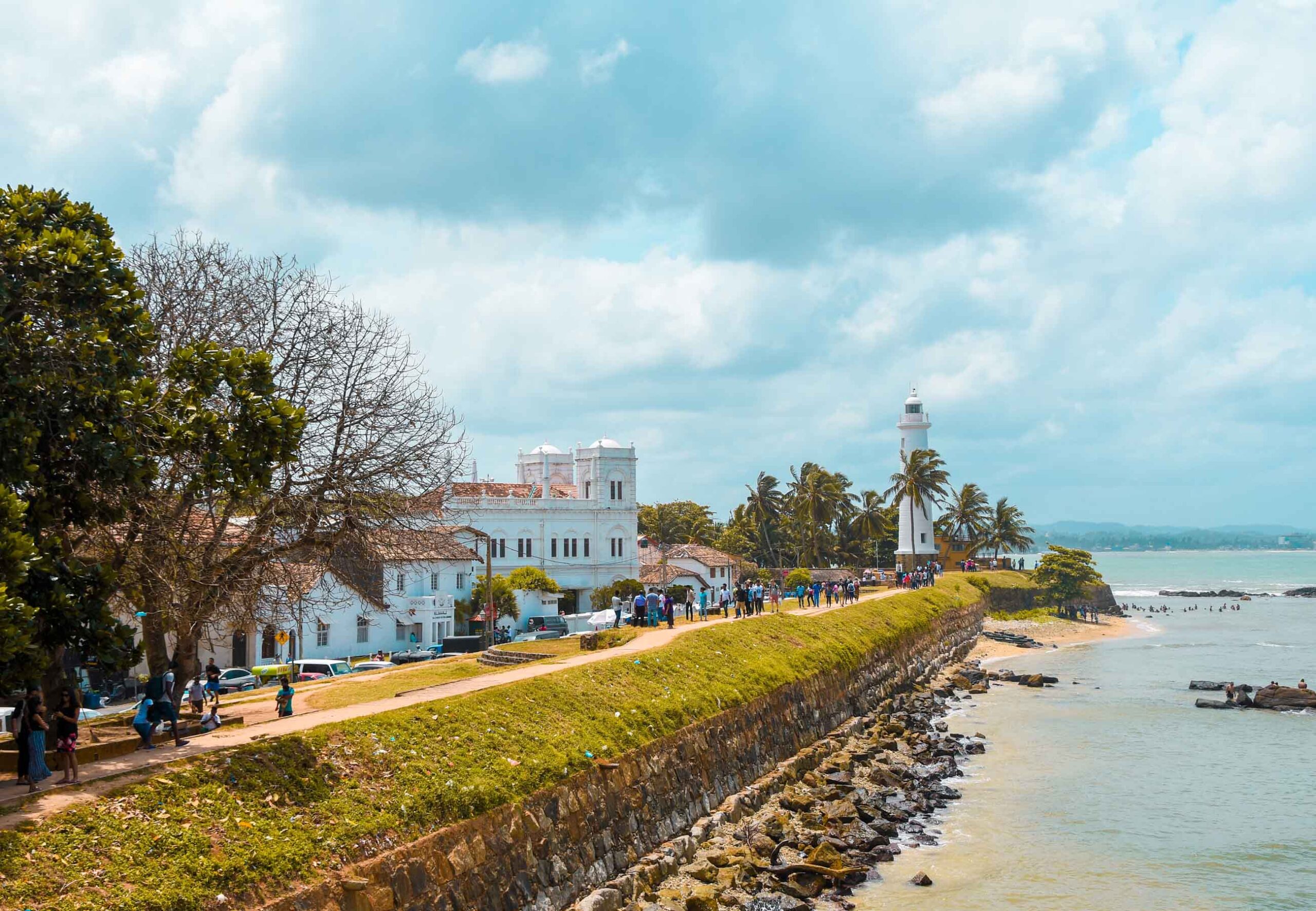 Galle Beach-Where History Meets the Sea: Galle, a coastal city known for its historic fort, boasts stunning beaches as well. It is said that sand preserves everything and that is why you can expect to see some gorgeous historical locales here. Unwind on the golden sands of Galle Beach, where the azure waters provide the perfect backdrop for relaxation. Explore the Galle Fort, a UNESCO World Heritage Site, with its charming streets, colonial-era buildings, and boutique shops.
Bentota-Tranquil Beach Bliss: Bentota offers a more serene beach experience for all those sunkissed beach lovers. With its gentle waves and swaying palm trees, it's an idyllic spot for sunbathing and water activities. Don't miss the opportunity to go on a boat ride along the Bentota River, where you can spot exotic wildlife and enjoy the peaceful surroundings. We will always ensure you have some captivating insta moments to capture for your feeds.
Sigiriya-The Majestic Rock Fortress: Sigiriya is an ancient rock fortress that rises dramatically from the surrounding plains. If in for some adrenaline push, we dare you to climb on top of this to reward yourself with some awe-inspiring panorama. The frescoes of the Sigiriya Maidens and the Mirror Wall provide a glimpse into the glorious past. This UNESCO-listed site is a testament to Sri Lanka's historical and architectural prowess.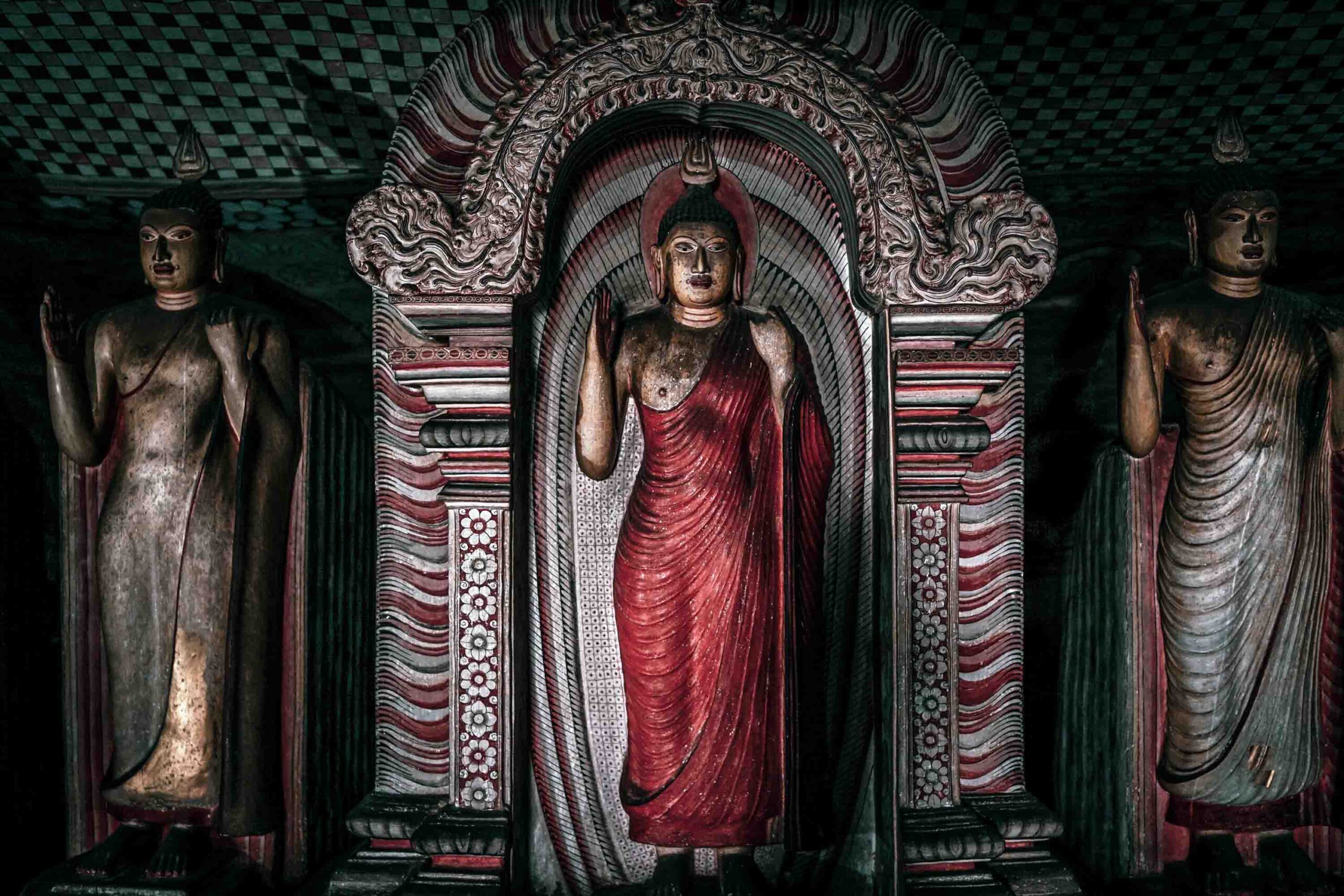 Dambulla Caves-A Spiritual Haven: The Dambulla Cave Temple complex is a sacred site that showcases stunning cave art and intricate Buddhist sculptures.  Hear in detail from the Frontiers Beyond's history experts to delve deeper. The five caves are adorned with colorful murals that depict the life of Buddha. The site holds immense religious and cultural significance and offers visitors a chance to connect with Sri Lanka's spiritual heritage.
Mirissa Beach- Tropical Paradise: Mirissa's crescent-shaped beach is a tropical paradise that lures travelers with its serene beauty. This coastal haven is perfect for sunbathing, swimming, and indulging in delectable fresh seafood. For adventurous souls, whale-watching tours are a popular activity, offering a chance to spot these gregarious mammals like blue whales and dolphins. We can help you learn about their habits and habitats and help you appreciate these amazing creatures.
Trincomalee- Pristine Beaches and Rich History: Trincomalee's pristine beaches, such as Nilaveli and Uppuveli, are some of the best in the country. The city also has a rich historical background, with attractions like Fort Frederick and the Koneswaram Temple. Snorkeling, diving, and exploring the vibrant coral reefs are a must for ocean enthusiasts.
Anuradhapura-Walking Through Ancient History: Anuradhapura, one of Sri Lanka's ancient capitals, is a UNESCO-listed site that offers a glimpse into the island's past. Explore the sacred Bodhi Tree, said to be a descendant of the tree under which Buddha attained enlightenment. The massive dagobas and intricately carved ruins speak to the city's former grandeur.
Nuwara Eliya-a hiking paradise: If you thought Sri Lanka is all about beaches and tropical jungles, then here you will be pleasantly surprised to explore this idyllic mountain destination that looks so dreamy. We can guide you exactly on those hilly trails and tea gardens, serene Lake Gregory, and some chirpy bird sanctuaries to make it all a memorable experience for you.
Sri Lanka's diverse landscapes, rich history, and warm hospitality make it a destination that's hard to forget. You name it and we at Frontiers Beyond exactly know where to plan it for you. From the bustling streets of Colombo to the serene beaches of Trincomalee and the ancient ruins of Anuradhapura, this island nation offers an array of experiences that cater to every traveler's interests. So, pack your bags and get ready for an unforgettable journey holding our hands through this tropical paradise.
INSTAGRAM
This error message is only visible to WordPress admins